Good evening everyone!!
Well tonight is my last night in Florida before finally going home after a month of training camp! I can't wait to be back home and have access to my whole stash again ;-) In the meantime, here's another recent NOTD, Star Gazer 101. This is a very pretty neon green shimmer, but unfortunately I had a hell of a time with application :/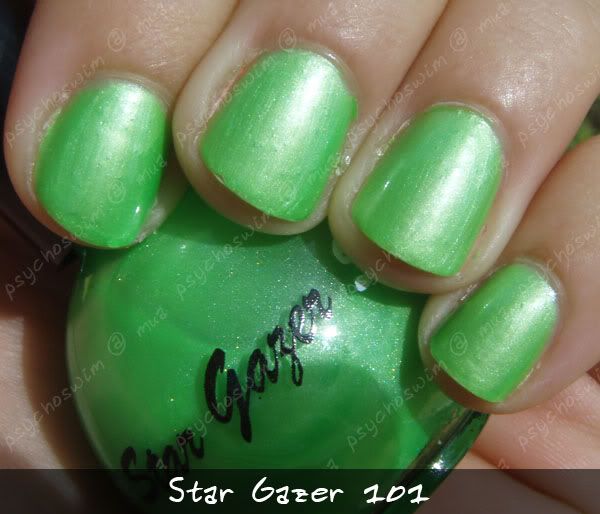 And here it is with some black Konad ribbons added ;D I used image plate M63 and Konad's special black polish.
Enjoy and have a great evening and weekend!! :D