Good evening everyone!!
Well I'm finally back home in Montreal, so hopefully I can catch up on all of my recent NOTDs soon!! Here's China Glaze Sky High-Top, a somewhat bright medium blue with a slightly frosty flash. The application was pretty good, and it looks good on my skin, but I just prefer creme finishes right now ;) Please apologize for the crappy pic...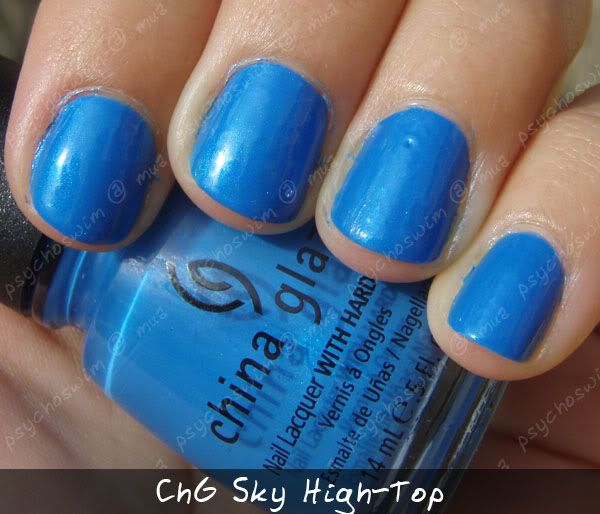 And here it is with some Konad flowers (plate M70) in Konad special white polish... I love this konadicure!!!
Enjoy and have a great evening!! :D