This afternoon I decided to give one of my newest polishes a try, so I ended up picking Nubar Green Tea. This is the first Nubar I've ever worn for more than a swatch, and I must say I am very impressed! Green Tea is an almost pastel medium green creme (surprise!) that applied extremely well and is completely opaque in 2 coats! It is exactly what I wanted OPI Green-wich Village to be :D Unfortunately, the only pic I could get is a semi-darkness flash pic =( My skin looks extremely washed out, but the color isn't too far off from it's true color :/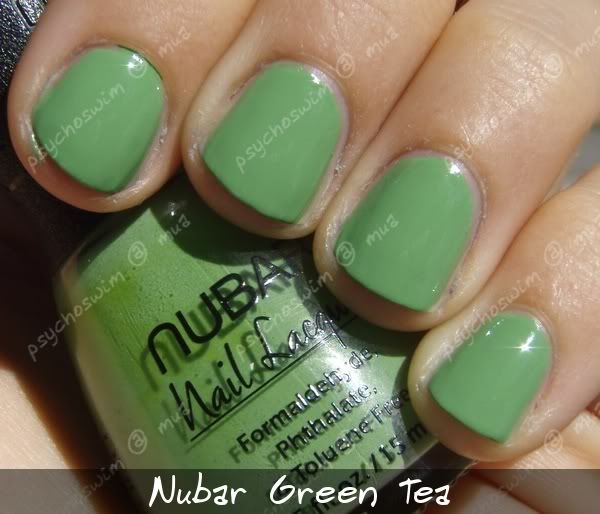 As pretty as it was, it was clearly missing some excitement! I therefore added some Konad tonight using plate M65 with Essie The Cove Copper, a bronzey-gold metallic. I really like the result... somewhat blingy, but also subtle.
As always, I look forward to your comments and let me know if you have any particular requests!
Enjoy :D