Good evening everyone!!
Tonight I have another great color from the China Glaze Bahamas Blues collection for you. Bahamian Escape is a bright (but not neon) light blue creme that looks awesome on my neutral-warm skin! It applied evenly in only 2 coats too :o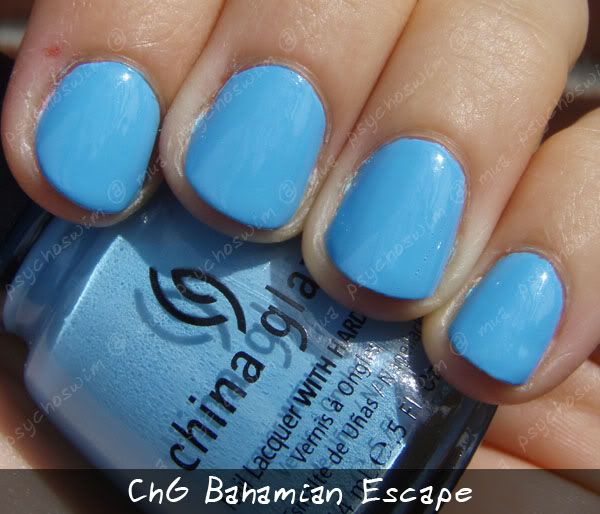 And of course I added some Konad to it ;) I thought this reminded me of a blue sky with clouds LOL! I used plate M61 and the special Konad White polish.
Enjoy and have a great evening!! :D