Good evening everyone!
I'm hoping my Photobucket problem is finally solved, so I now have a couple of NOTD posts for you! This one is Amoresse Cool In the Pool. It's a very pretty slightly dusty dark blue, just like Orly Charged Up's dusty blue cousin ;D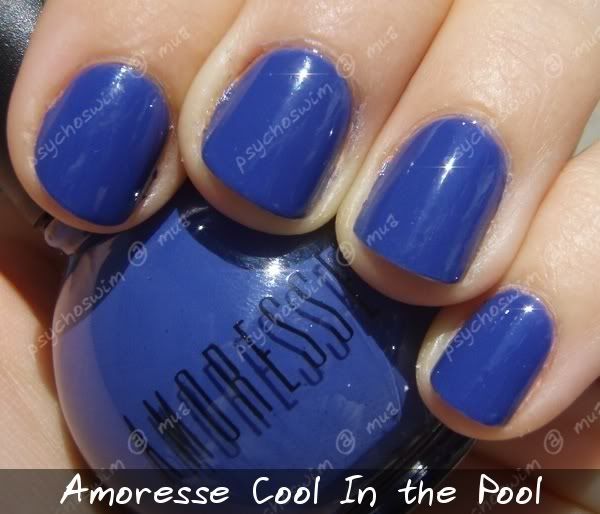 And of course I added some Konad! I used an image pattern from one of my new plates (M69) and SH Silver Straits.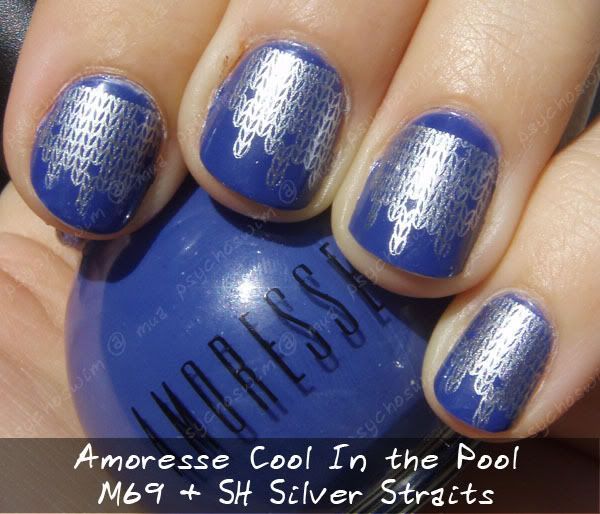 Enjoy!! :D